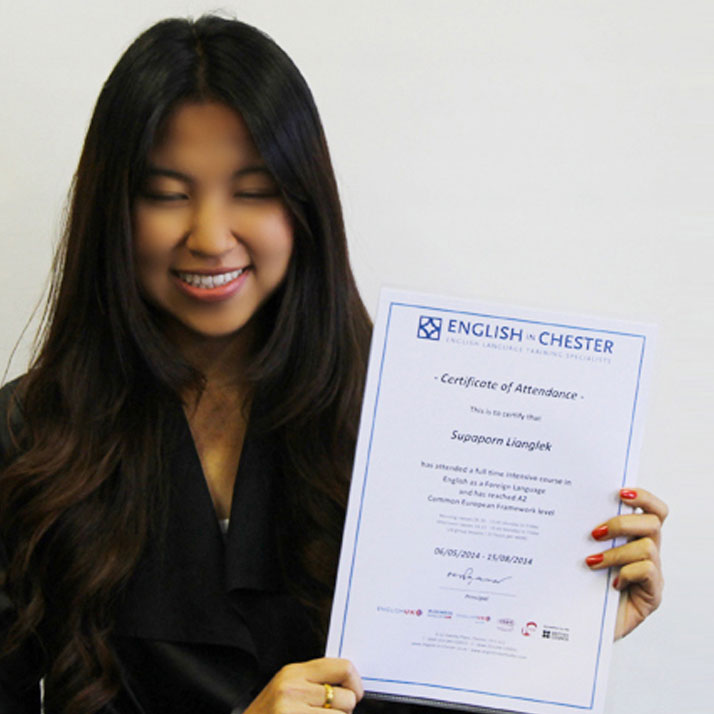 น้อง Supaporn
Chester, UK
"I really like my morning lessons for me everything is perfect. My teachers are excellent, I love them so much. I am very happy every day I go to school.

The school has a good trip every weekend, I always go.

The office staff are very nice, they help me whenever I have a problem.

You have to try English in Chester one time in your life, you will find a great experience. Perfect school, professional teachers and a lot of foreign friends. Chester is a small city but very wonderful and people are very friendly. I will never forget this place."
Copyright © SmileCampus. All rights reserved.