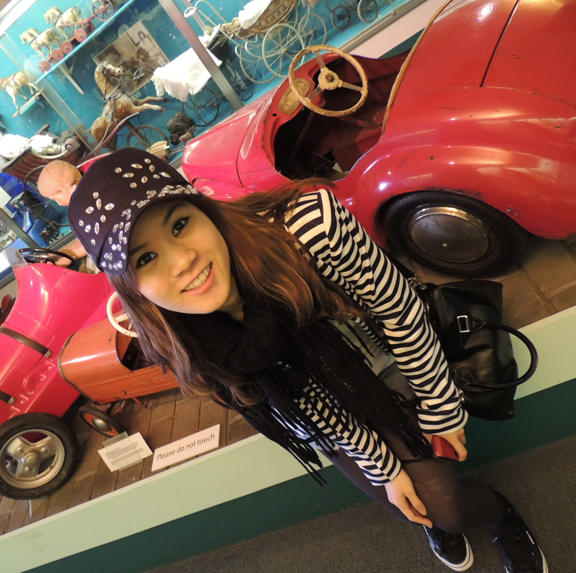 Newcastle, my great experience!

My name is Kotchakorn Sangkhaphitak and my nick name is Bua. I graduated from Kasetsart University, Thailand in 2012. After that I decided to come to Newcastle Upon Tyne in the UK because I have realised that nowadays English is the most important language as in the next 2 years Thailand will be joining the ASEAN Community in which English will be the main common language used.

At first, I choose to study with language school called International House Newcastle which I wanted to improve and prepare English for study in the University. I have had a lot of amazing moments especially living in multi-culture atmosphere. International House is a very good place for international students to meet people from all of the world and also a very good chance for students to exchange their culture to each other. When I was a student at International House, I met a lot of people who came from different countries such as Spain, Italy, Brazil, Columbia, Venezuela, Saudi Arabia, Dubai, etc. and I still keep in contact with all of those friends even if some of them have returned to their home countries. Another highlight of International House is a Social Program, which is created by a special local guide every week. We have activities every day such as a welcome party, sport day and a trip at the weekend. I am pretty sure that nobody will be home sick or get bored during studying here. From my own experiences, I believe that my English is getting better and I feel more confident speaking English after this course.

Then, I studied Pre-sessional Programme at INTO Newcastle University which is a pathway to Newcastle University. I can use all of the facilities and study in the same environment as I would be in the university normally. It is also good to get used to studying in the UK environment education system. Currently, I am studying MA International Business Management at Newcastle University.

All of those fantastic experiences could not have happened without P'Heart and all of staff from Smile Campus. They work with their heart and provided very lovely services. They always take care in every detail and answer every question as best as possible. I said this because I have felt that the way when P'Heart planned the study program for me it came from lots of his experiences. I would like to say thank you very much for always being nice and lovely person for me naka. I am very glad that I choose to come here by your advice with help planning and preparing everything without any problems and mistakes. CHEERS!


…EZBUALA…
Copyright © SmileCampus. All rights reserved.